Posts Tagged 'Jabal al-Lawz'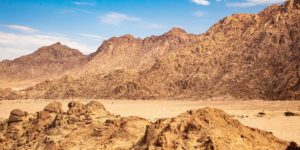 Evidence from scripture and ancient Greek historians state that Mount Sinai is located in Saudi Arabia. Explore Apostle Paul's statement, "…Hagar is Mount Sinai in Arabia…" (Galatians 4:25) through the lineage of Hagar.
Read More
Is Rephidim located in Saudi Arabia? The towering Split Rock of Horeb at the base of Jebel al-Lawz points to the ancient land of Midian in northwest Arabia.
Read More